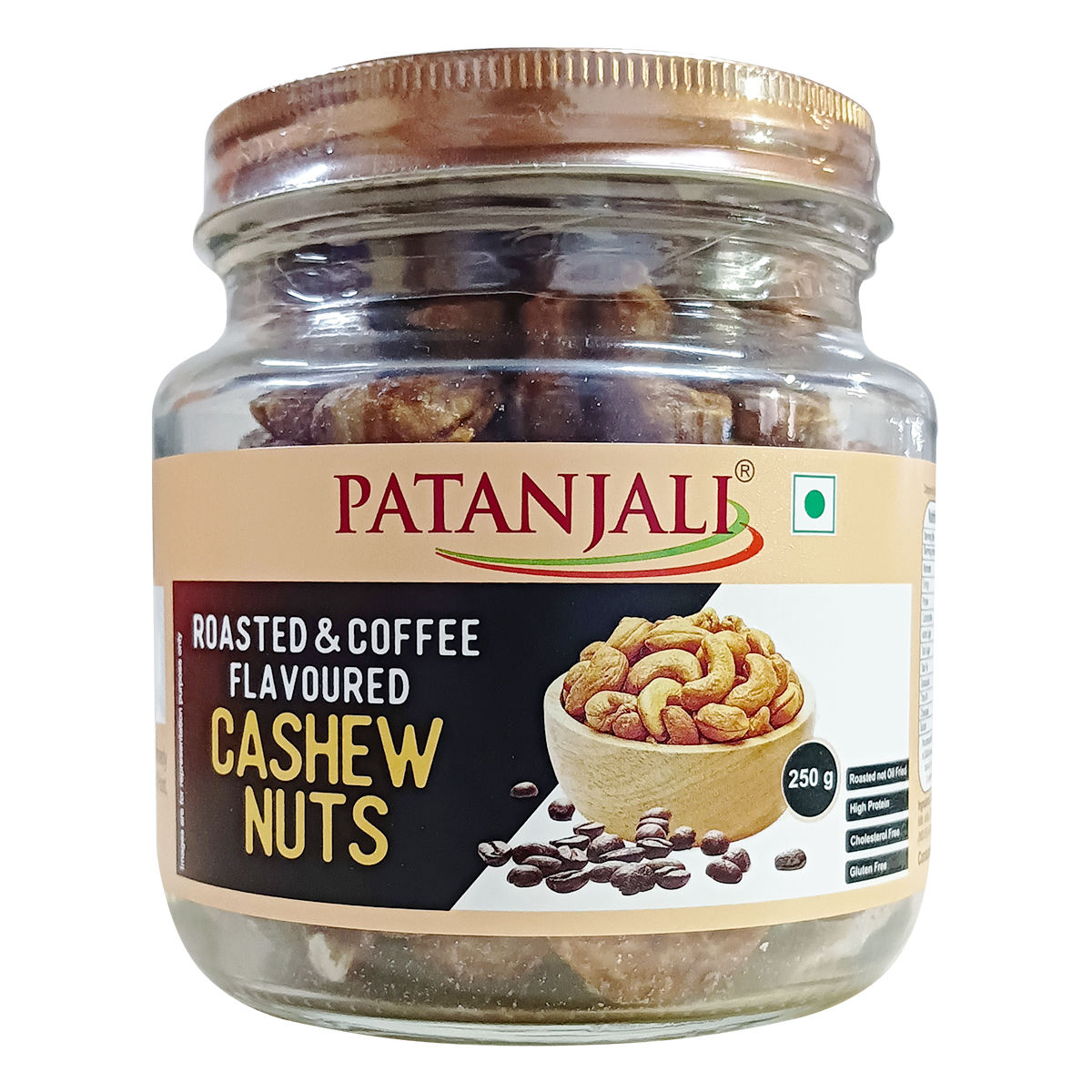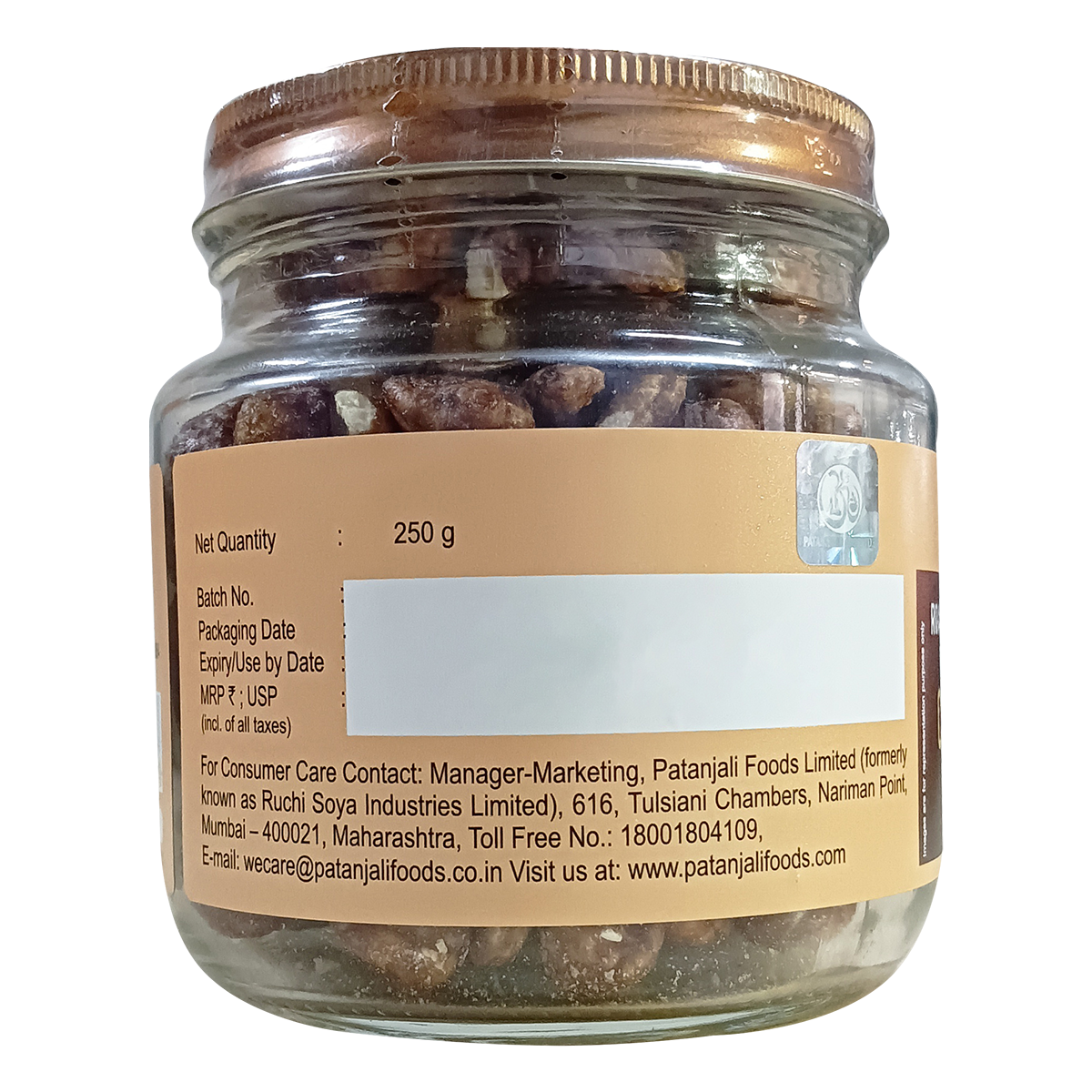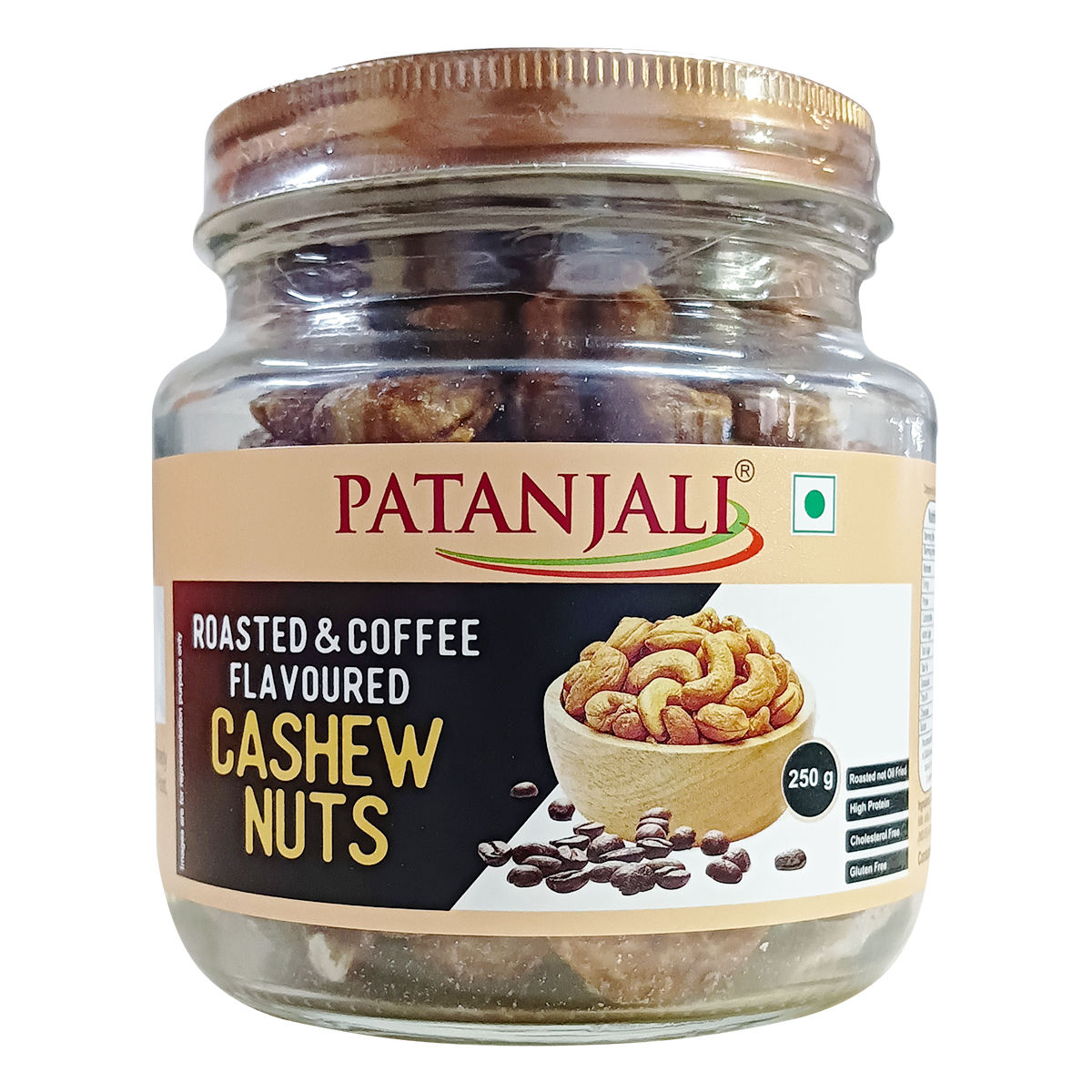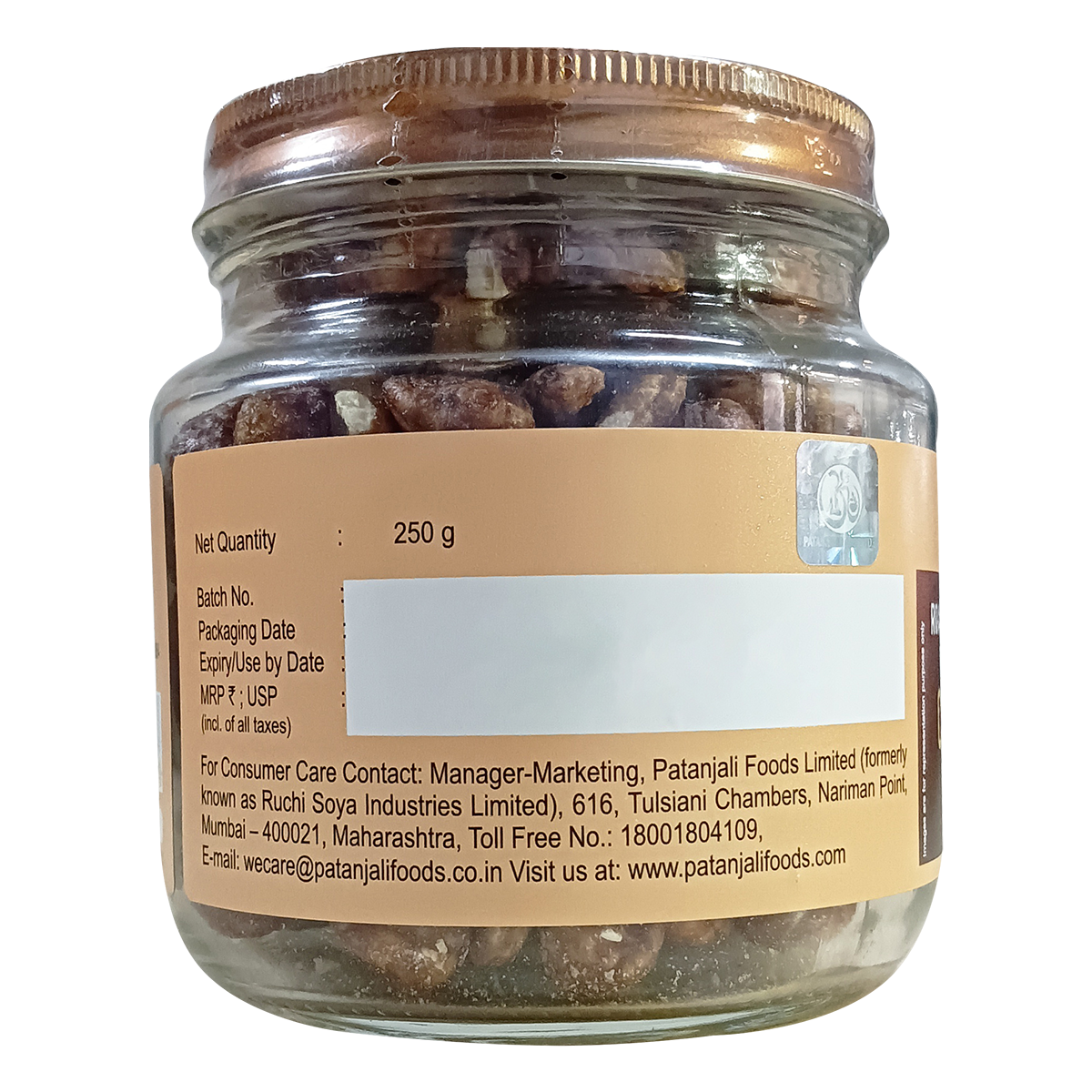 Roasted & Coffee Flavoured Cashew
₹ 390
Cashews are a rich source of protein, fiber, and essential vitamins and minerals, making them an ideal snack for those who are health-conscious. Patanjali's Roasted & Coffee Flavoured Cashew Nuts are a high-quality snack that is guaranteed to stimulate one's palate.
These cashew nuts are carefully roasted and have a crunchy texture and a rich, nutty flavor. The addition of specially crafted coffee infusion elevates the taste profile, infusing each bite with a subtle yet distinct coffee undertone. This product uses finest quality cashews. It is a healthy and nutritious snack option.
Order now and enjoy the ultimate snacking experience!
Rich source of protein and fiber

Rich source of essential vitamins and minerals