SO did you introspect today?
May 09,2018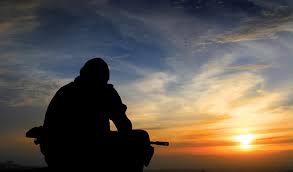 Introduction
Far have we travelled from basics to contemporary, be it from the way we clean ourselves in the morning to our daily 24*7 lifestyle. We rush to the office preparing to go from dusk, and consistently work in front of our so-called another "virtually real world", our laptops, sipping the good beverage (Depending on the corner of the office where you sit and the colleagues around!!!) to keep you alive and then returning home with double the doubts every day.
Seems annoying??!!
Not every day is mine is something I tell when my boss or colleagues act annoying, or when my boyfriend is not taking the calls, or probably when I have a nothing to do/ so much to do or maybe when I feel homesick….but never have I ever(as the game says) wondered which one was "My day"..Birthday? Deathday? Or the hours of light and dead of night in between. I personally perceived in the midst of these hard times, what all options of being positive awaits me(US , a bigger picture ). Taking off(s) from work and planning a trip to mighty yet alluring Himalayas, with a probability to find PEACE won't do much as much as sitting back on your regular couch and INTROSPECTION would. Staying in, with, my own Nature, I have drifted away from it over the years now. I have (Rather we all have) somehow managed to change our attitude towards everything that seemed faultless to us, sometimes back! I have no heterogeneity in my thought that, scrutinizing my own do(s) will make me more of a social being (true, authentic version of our species). The world cannot be a better place unless the universe within me is!!
Beat the rotten thoughts, and aim the superior you…..