How to Pick the Best Herbal Shampoo for Your Hair?
July 13,2019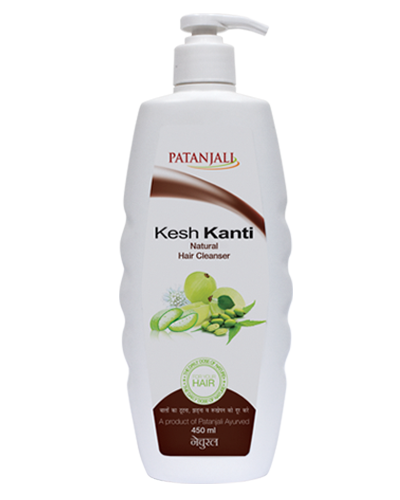 Introduction
Your hair is an asset! Whether it is a man or a woman, your hair should look shiny and be full of life. With chemical-based products in the market, it becomes difficult to maintain the shine. After using these products, you notice your hair getting dull and losing its natural shine. Majority of the people get lured by the tag line 'get instant shine'. The chemical-based products may provide the instant shine but it causes permanent damage to your hair. What is the solution to this?
You can try herbal shampoo to add life to your dull hair. However, picking the right ayurvedic shampoo can be a difficult task. There are many brands who showcase natural ingredients on the shampoo bottle, but they are filled with chemicals and harmful ingredients. The question is - How to pick the best herbal shampoo in India? Here's a quick post that acts as a guide and tells you about the factors you need to consider.
Benefits of Picking Ayurvedic Shampoo for your Tresses
A natural shampoo can help in cleansing your hair and it helps in making it soft and bouncy. It is called herbal shampoo because the products have natural ingredients such as gooseberry, neem, basil, tea tree oil, jasmine, olive oil and the list goes on.
Additionally, herbal shampoos cause less irritation and moisture your hair efficiently. The natural shampoos are environment-safe and soften your hair naturally.
The herbal ingredients help in giving your hair a natural shine. Plus, your hair needs to be healthy and strong. By using chemical-based ingredients, your hair will weaken and you will probably start noticing graying too soon!
How to pick the best Ayurvedic shampoo?
Your hair does not have a voice, but it talks to you through different signs. If you want strong and luscious hair, you need to pick the right organic shampoo. How does one do that?
Find the following ingredients on the shampoo packaging:
Amla (Gooseberry)
Shikakai
Reetha or Soapnut
Neem leaves
Cinnamon
These ingredients help in strengthening your hair and have anti-fungal and anti-bacterial properties. The ingredients are 100% natural, but you need to check whether the product is paraben-free or not. Always opt for products that have gooseberry because it helps in adding volume to your hair. Nobody loves the idea of having thin hair! Youthfulness comes with thick, long and voluminous hair.
The best shampoo brands are available online, but you need to pick the organic ones. Bid adieu to the chemical-based products and say hello to natural ingredients. At the end of the day, you need to take care of your body and your hair is as important.
Don't you want to live with healthy hair and a fit body? If the answer is a resounding YES then buy shampoo online and say YES to organic products. Always remember that in ancient times, people used natural ingredients and they used to have beautiful hair and skin. Once we stop using chemical-based products, we will get healthier and shinier hair in just few weeks! Choose Patanjali ,and relive the beauty again.