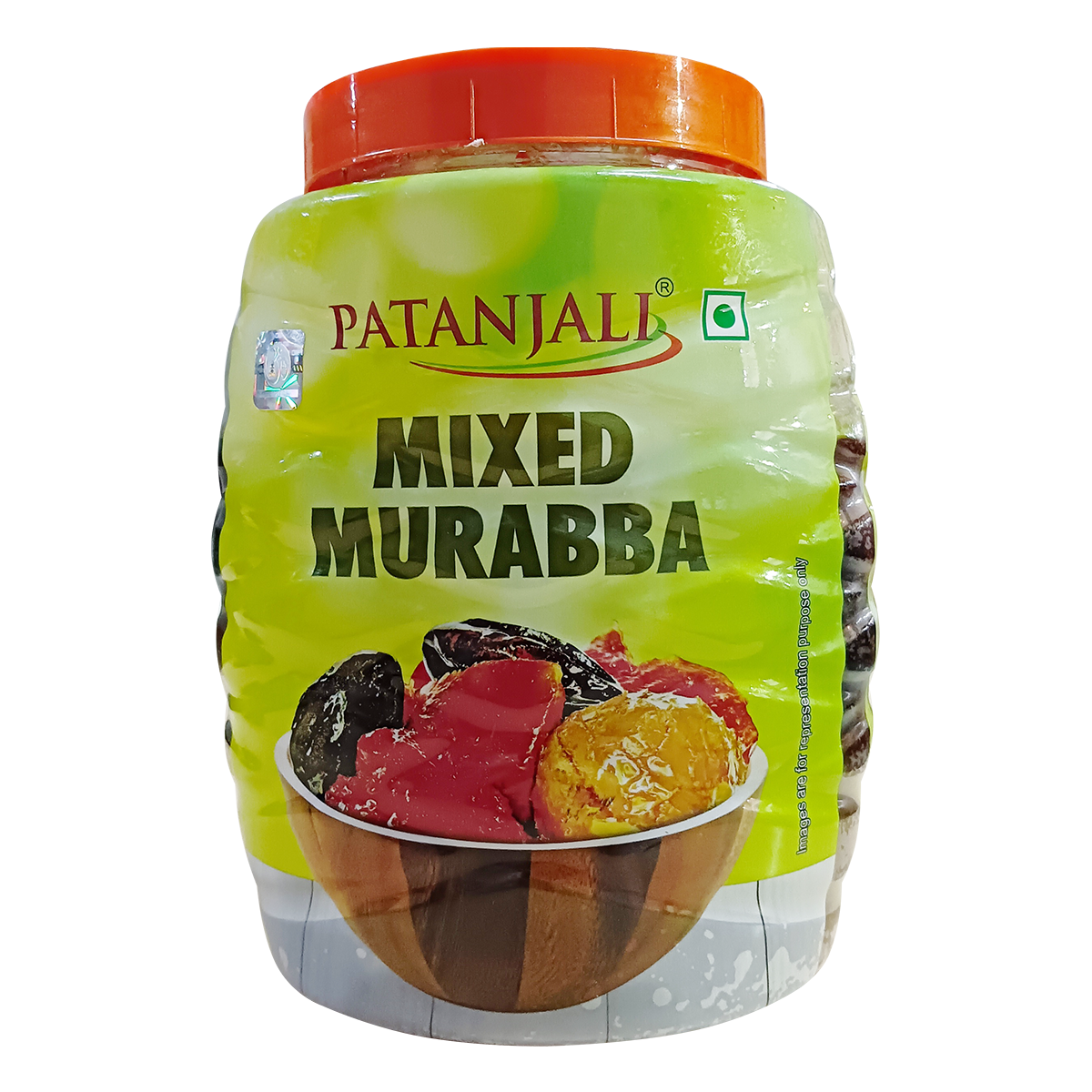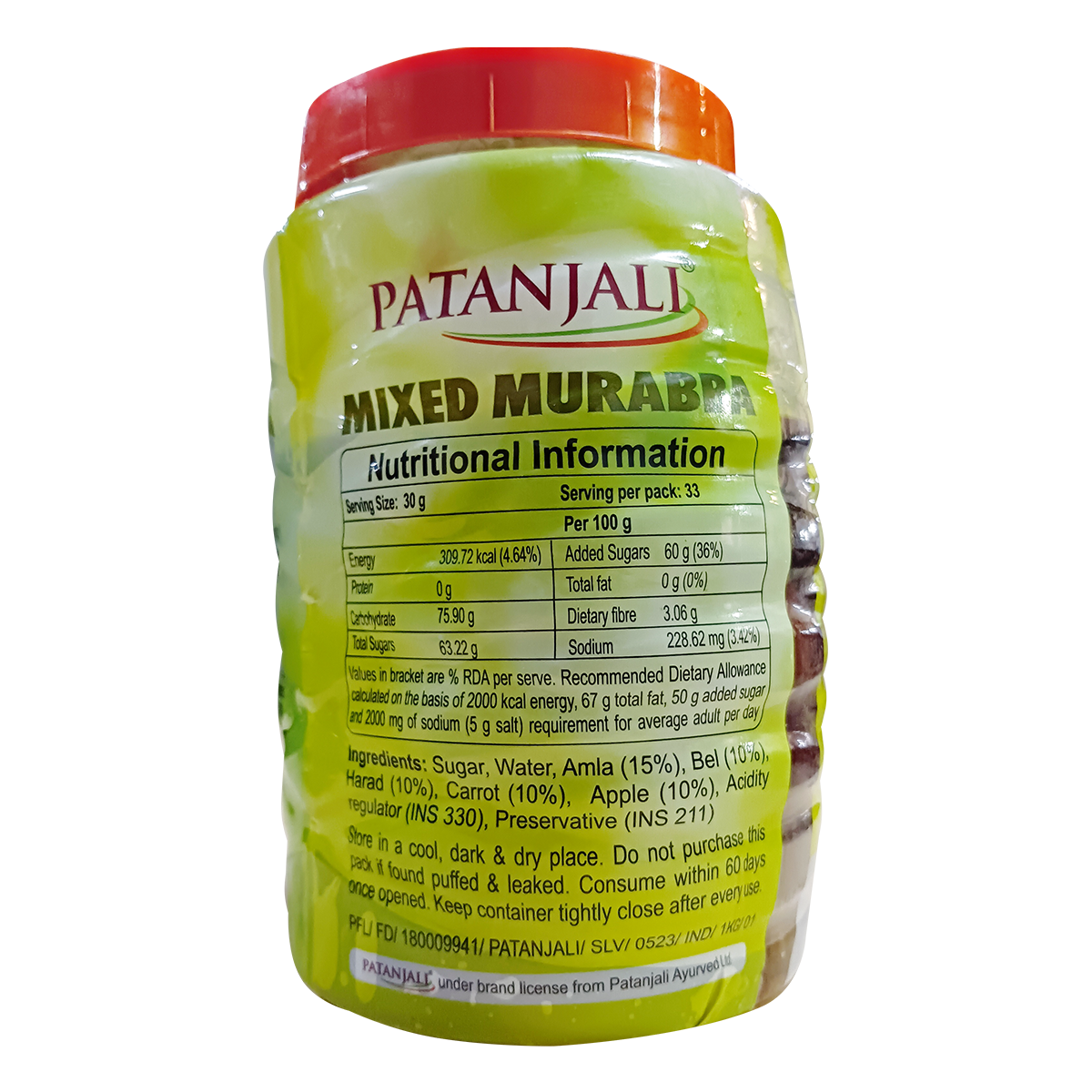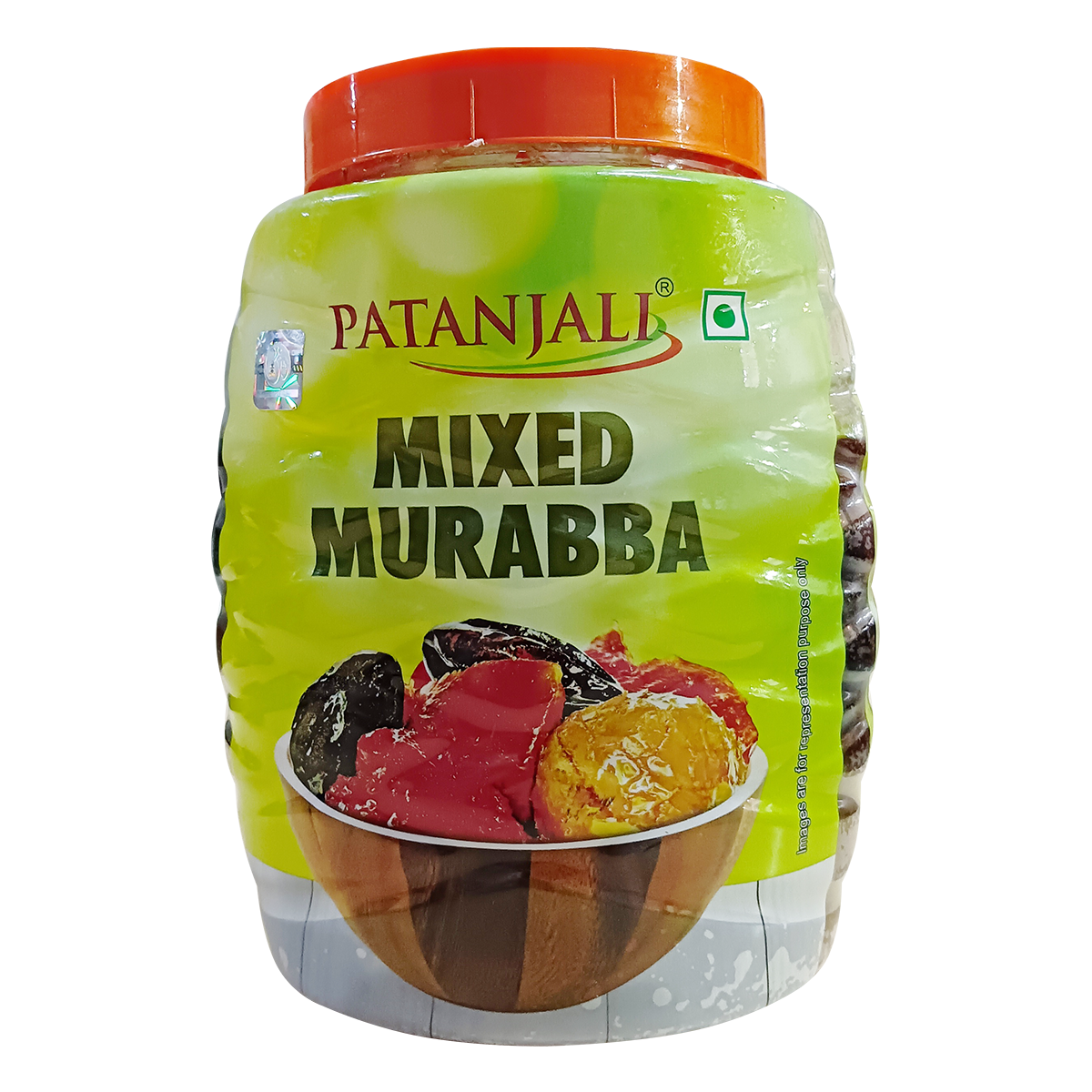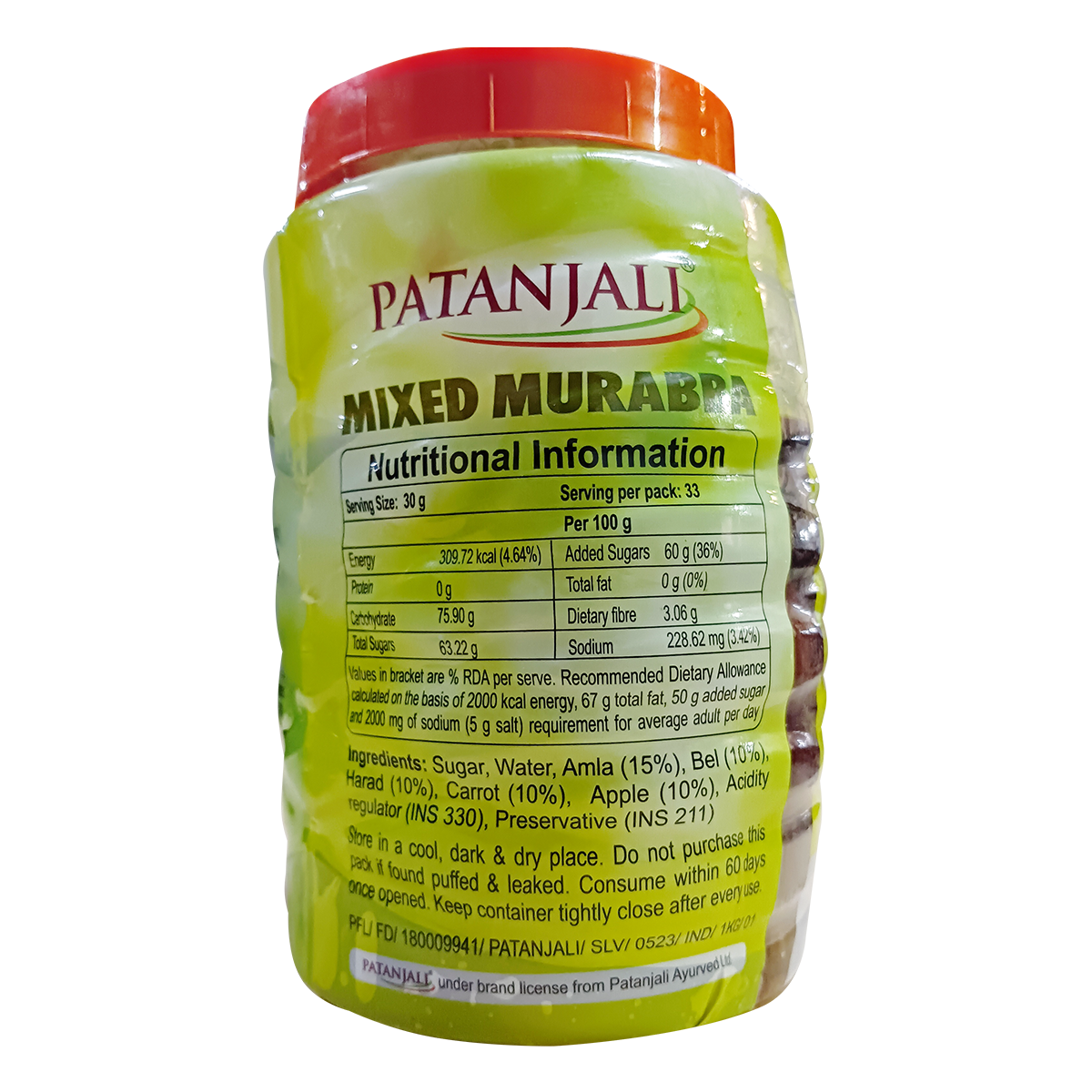 Patanjali Mixed Murabba
₹ 220
Murabba refers to a sweet fruit preserve made from fruits such as mango, apple, amla, plum, apricot etc. This traditional Indian delicacy is cooked in a sugar syrup until it attains a soft and translucent texture, and is then infused with spices such as cardamom and saffron.
Patanjali mixed Murabba is prepared from various fruits, including mango, apple, amla, and plum. It is known for its sweet and tangy taste. Patanjali mixed Murabba is a delectable blend of various fruits that are carefully handpicked and preserved in a sweet syrup. It is also a great source of essential vitamins and minerals, making it a healthy addition to your diet.
Patanjali Mixed Murabba is made with utmost care and attention to detail. It is ensured that every piece of fruit is perfectly preserved and retains its natural flavor and texture. This premium-quality murabba is a perfect combination of taste and health, as it is made with all-natural ingredients.
Boosts immunity and metabolism

Good source of metabolism

Improves heart health and blood circulation

Regulates blood sugar and lipids

Aids in digestion

Enhances skin tone